(Click above for Larger Image)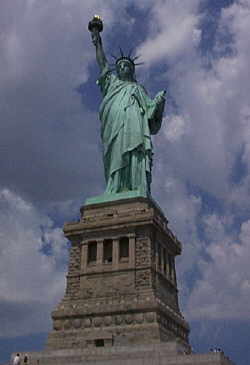 Today we got up at 8 and headed into the city. We went straight to Battery Park, where we caught the ferry to the Statue of Liberty. As you can see (top) we got shots of her from all angles. Very cool stuff. She seems to be held together with large bolts. I've got to get one of those.
Our theme for today was lines. We spent far more time waiting in lines for various aspects of the Statue of Liberty than for any other thing. First it was wait for the Ferry tickets, then to get on the Ferry, then to get off the Ferry, then to get to the top of the Statue, then to get to the bottom of the Statue. We were disappointed to learn that the Crown is only open for the first Ferry of the day (which we we're not.) By the time we had finished all the Statue of Liberty thing, we didn't have the strength to do Ellis Island. Also, we wanted to get back to the city so we could see the Metropolitan Museum of Art. It was across town, but relatively accessible by Subway.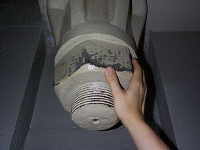 We dragged our butts over to Central Park, but by the time we had gotten there, we were worn out (long day yesterday, early morning) and running out of time. It was already 4:00 and the museum closed at 5:15 - We figured it'd be better to save our money and go home and get some rest.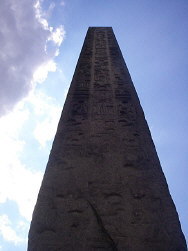 Before we beat feet for home, we stopped to check out this Obelisk - Apparently it was originally erected in 1600 B.C. - It was presented to New York in 1885 and put up in Central Park by Vanderbilt. Very cool.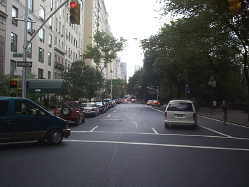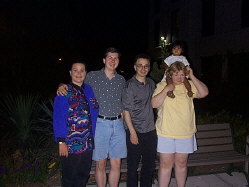 Later that evening, we met up with our Benefactors (right) My 2nd Aunt Annette and her Husband Herman (who is Provost of the college (Hofstra) we are staying at.) He gave us a tour of the campus, which is super-nice.

Tonight we sleep well, tomorrow we go to Washington D.C.!